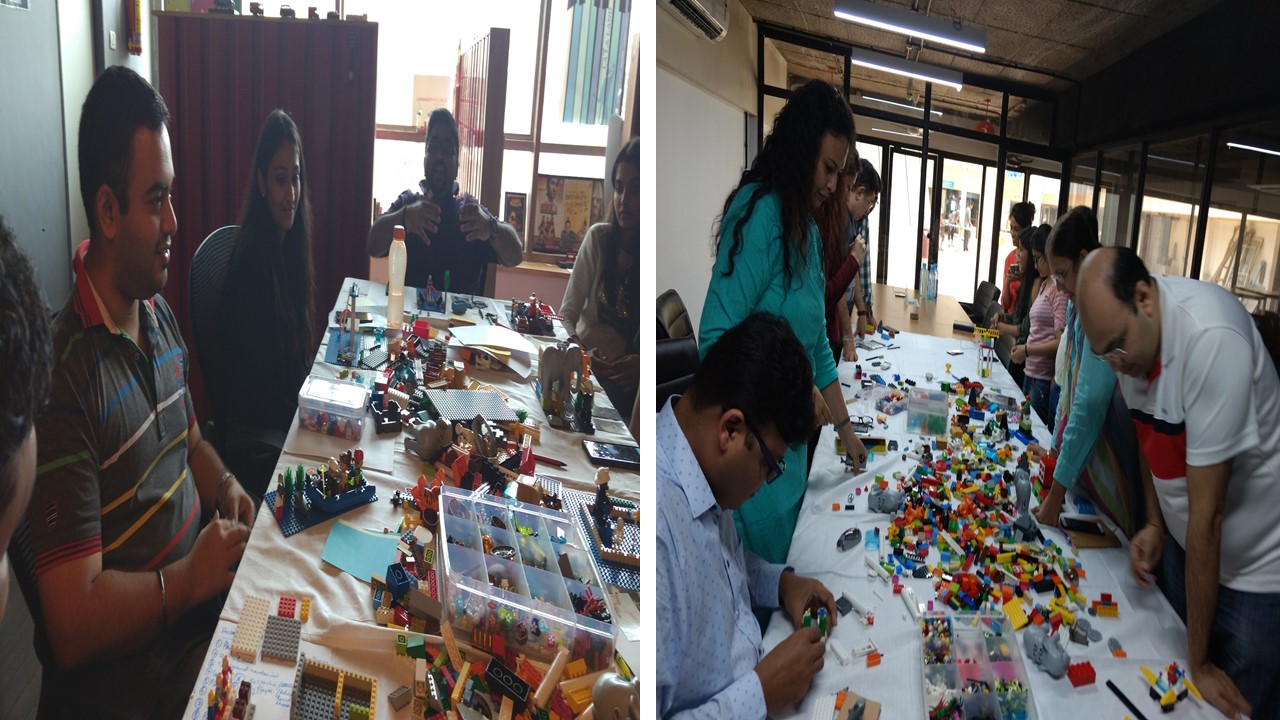 Think in 3D : Generate Products, Business & Process Ideas with LEGO
*Think in 3D – Ideation Workshop using LEGO SERIOUS PLAY*
Irrespective of industry you are in, irrespective whether you are a corporate conglomerate, , MSMEs, Startup or Individual Professional everyone needs to generate new ideas. In today's VUCA world there is an immense need to generate new ideas at increasing frequency and at fast pace so as to remain relevant and competitive in the market.
In this workshop YOU will Generate new and diverse ideas for the Business & Personal challenge by disrupting the 'normal' way that ideas are generated.
It only takes ONE innovative IDEA to generate breakthroughs and ARE YOU READY TO  TAKE the STEP towards it?
*When*: 26-Jan-2020 @  Mumbai
*Time*: 10 am to 4 pm
* Objective:*
Generate Ideas for respective relevant areas of interest

Identify the ideas to take it to the next level

Learn the Scientific proven methods for idea generation using LEGO SERIOUS PLAY
*Takeaways:*
Lots & lots of ideas specific to each participants to work on in future.

Develop New & Fresh mind set towards ideation

Tools & Techniques to generate ideas using LEGO SERIOUS PLAY

Develop Self-belief that anyone can generate ideas
What Our Past Participants are saying:
• The LEGO® SERIOUS PLAY® methodology is an innovative, experimental process designed to enhance innovation and business performance.
• When You Build in the world, You Build in your Mind
• Based on research which shows that this kind of hands-on, minds-on learning produces a deeper, more meaningful understanding of the world and its possibilities, the LEGO® SERIOUS PLAY® methodology deepens the reflection process.
*• This workshop introduces new stimuli to excite participants brains in a new way.*
• It's totally experiential.
• From the outside, a LEGO SERIOUS PLAY workshop may just look like playing with Lego, but the structured process elicits deep thinking & powerful idea generation
• LEGO SERIOUS PLAY methods draw on extensive research led by Johan Roos and Bart Victor that looked at applications of the method in business, organizational development, psychology and education.
• In essence this method works because deep learning and collaboration can more easily be provoked when people build ideas with their hands rather than just talk about them.
*Who Should Attend This Workshop?*
If you like to generate more ideas for your product or services to enhance your business then this workshop is for you.

If you just want to understand the process of generating ideas then this workshop is for you.

If you want to expand your horizon of thinking then this workshop is for you.

If you are professional and want to generate ideas for a particular area of your work which will help you and your organization move further then this workshop is for you.

Some of the potential participants may include:

Startups Owners and Their Team

Sales & Marketing Managers

Program / Project Managers

Product Owners

Entrepreneurs / Solopreneurs

Consultants
*Investment:*
Rs. 2450 Early Bird
Rs. 6000  (Six Thousand Only)
Investment includes Training, it does not include Lunch.
Pls. click following link for Registration:
"You can learn more about a person in an hour of play than you can from a lifetime of conversation"  – Plato