7 Reason People Ignore Life's Second Inning
7 Reason People Ignore Life's Second Inning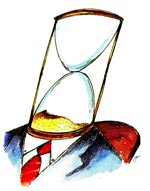 Second Innings is an interesting phase of life where one realizes that at least half of the life they have spent and almost half is remaining. Common term use for it is Midlife.
How do I know I have entered the Second Inning? A very common question which I get when I talk about Second Inning. What I have noticed is many of them realize that they have entered the second innings but do not want to accept it.
I feel there is no exact age group for it but general belief is that the age group between 35 to 50 years is the period where a person feels playing their Second Inning.
7 Reasons why many do not accept they have entered second innings are:
Second Inning means Mid-Life Crisis.
Myth that Second Inning is not as cheerful and productive as First Inning
Misconception that Second Inning means less productive
Second Inning means health issue
Second Inning is the phase of life where career graph starts to come down
Second Innings means tons and tons of responsibilities and I am still not equipped to handle it.
One feels Second Inning means nearing retirement.
Second Inning is an interesting phase of life which needs to planned and executed well enough. First Inning is the period of life where mostly the focus is on stability, progression and success while Second Inning is the period of life which is more of Significance of Life. Exploring & Understanding the life purpose and taking action for that purpose takes the center stage in Second Inning.
I would like to conclude that what matters most is How Well We Finish the Game.
– Parag Gadhia