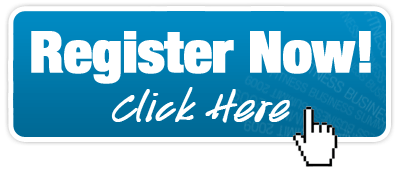 Is Your Inability To Remember Letting You Down?
Here's the opportunity for you to learn the strategies to super power your MEMORY learnt by participants of great organizations, some of them are mentioned below:
NATIONAL JUDICIAL ACADEMY
DEEP ABILITY CONSULTING's MEMORY MAGIC workshop is an application oriented memory course that expands your ability to recall information by educating you with the natural language of your memory. With limited number of participants individual attention to each participant is guaranteed.
MEMORY MAGIC including MIND MAP WORKSHOP

Unique one of it's kind workshop providing 3 dimensional aspect to memory.
This memory training course is ideal for

business professionals

that want to gain an advantage over the competition.

Professionals

working with demanding commitments at work will find workshop refreshing with developed self confidence.
This workshop will equip

students

with enthusiasm to learn and remember whatever they want. It is recommended for students in high school through college.

Parents

of younger kids can learn this technique and implement with their kids at very younger age and develop their brain to the optimum level.

Professors

and

Teachers

too will benefit from the knowledge acquired and help their students for higher performance.

Housewives

will feel enthusiastic by acquiring this new skill and will help them to remember their shopping list easily.
The workshop is fun filled activity based. Chief Trainer:
PARAG GADHIA, (ex-Vice President J P Morgan) holds an engineering degree in computer science and MBA along with Diploma in Training & Development.
PARAG is Certified:
Senior Trainer Musical Windows Memorization System (Directly Trained By Inventor)
LEGO SERIOUS PLAY Facilitator
Level 4 Directive Communication Facilitator (AIOBP, USA)
Tony Buzan's Mind Map Practitioner
NLP Master Practitioner & Coach
WHAT WILL BE COVERED IN WORKSHOP?
Know your current memory status
Improve your memory with proven basic and advanced memory techniques
Mind Map
Learn to use your left and right brain
Application of Memory Techniques for Professionals, Students, Home Makers, Business Person, Academicians and more
Guidance on which Techniques to use when and how. Free refresher  session for all participants post workshop
Discount on future  workshops conducted by DEEP ABILITY CONSULTING
Discount on DEEP ABILITY ANALYSIS DMIT REPORT worth Rs. 700
Life & Business Coaching Sessions at nominal investment.
Course will be conducted in English.
Key Takeaways
Certificate on Completion of the Workshop
Printed Notes For Future Reference
Greater Self Confidence with improved memory and reading speed.
Ability to make learning a fun activity through imagination and creativity.
Impress your friends and make more friends by teaching some tricks of this course.
You can be the talk of your class/society
You will come away with a great system and the resources needed to support your new skills outside of the classroom. Testimonials:
https://www.youtube.com/watch?v=GGYK_fFjUBM
https://www.youtube.com/watch?v=ox1e3j82WcU
https://www.youtube.com/watch?v=-W-4br1OwNY
https://www.youtube.com/watch?v=gETov9JCTkY
https://www.youtube.com/watch?v=vw4MEm2CvWY
https://www.youtube.com/watch?v=v2H7no4t2k4
https://www.youtube.com/watch?v=5fNbwfU5Y38
https://www.youtube.com/watch?v=egPw3HH185c
https://www.youtube.com/watch?v=q0WMCblXgkk  
What to Bring:
Desire to have a good memory and be successful.
 Investment:
Rs. 2900 (Two Thousand Nine Hundred Only) for Early Bird
Rs. 5000 (Five Thousand Only) after Early Bird
Attractive Group discount for 3 or more participant
Corporate discounts available too
Discount for participants who have taken DEEP ABILITY ANALYSIS COUNSELLING
Payment can be made by online, bank transfer, cheque or cash.
 Payment Option: Pls. click on following link to make your payments.
Venue:
MIDC, Andheri East
Contact Details:
DEEP ABILITY CONSULTING™
9320 250 633/ 70210 49148
www.deepability.com
www.paraggadhia.com